Meet our team

Martin Nwosu, M.D.
Dr. Martin Nwosu is an internist based in Murfreesboro, Tennessee with over 20 years of medical experience.  He has extensive knowledge of tropical diseases and infection.  He practiced medicine in his home country of Nigeria in west Africa before moving to the United States.  He offers free medical consultation and tropical disease prevention for people traveling to Africa for medical missions.  Dr.  Nwosu specializes in bio-identical hormone replacement therapy (BHRT) for men and women of all ages and has changed many lives through customized physician assisted medical weight loss programs. Martin is a advocate for comprehensive health and wellness.  He specializes in anti-aging medicine and is currently the medical director of Doctors Medical Group in Murfreesboro and Shelbyville, Tennessee as well as the supervising physician for Renew MedSpa.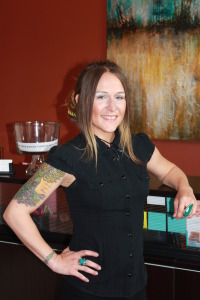 Nicole Pate, L.M.T.
Nicole is a licensed massage therapist with over ten years of hands on experience.  She has a great awareness and deep respect for the human body and it's ability to heal.  Bringing a gentle demeanor and heart centered approach to her profession, she focuses on alleviating chronic pain through bringing the body back to it's natural state of harmony.  In delivering swedish massage she focuses on your emotional state of mind and will offer you a time and place to relax, rest and rejuvenate.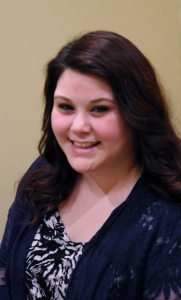 Ashley Vasile, Spa Manager
Ashley is a licensed Cosmetologist specializing in overall skin health with over four years of aesthetic experience.  Throughout her journey within the cosmetic industry, she found her true love and passion lies in clinical aesthetics.  She provides safe, effective and thorough laser hair removal, facial procedures and consultations to our Renew MedSpa family of patients.  In addition to providing excellent patient care, she also ensures our front office is running smoothly and patient needs are being met and exceeded.

Tammy Siler, Licensed Aesthetician
Tammy is a licensed Aesthetician that utilizes and applies her skills to customize the Renew MedSpa experience while promoting total skin health. Her schooling education included Advanced Clinical Esthetics and she applies those skill sets while performing facials, chemical peels, laser hair removal, laser skin rejuvenation, medical-grade microdermabrasion and facial waxing.  She's excited to offer you the most advanced facial and body treatments to meet your skin health goals through customized skin health consultation and will create a regimen to include a combination therapy of lasers, chemical peels and/or homecare products.